Andaman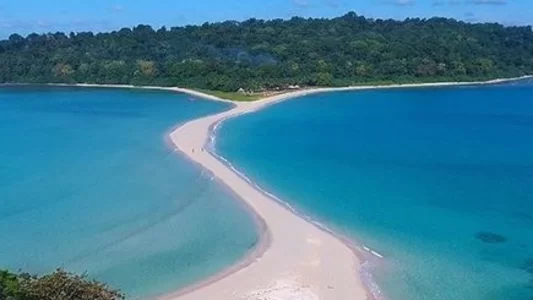 5 Days - 4 Nights
|
Tour Code : ADAAD
Starting From
22,000/- (per person rate)
Andaman - Hidden Paradise of India
Andaman was once known as a place of life imprisonment during British Raj and now a famous island due to its historical importance and pristine beaches and watersports. As a top tour agency, Life Holidays always strives to give the best possible experiences in Andaman. We not only choose Best Andaman tour packages for you but also ensure good resorts, good driver and guide to enhance service levels. Please note being a remote island, Andaman has primitive tourism infrastructure and therefore many times it's challenging to provide good services, especially during peak season.
You should book discounted Andaman tour packages well in advance as good hotels are very very limited in Port Blair, Havelock [Swaraj Dweep] and Neil islands [Shaheed Dweep]. Best Andaman tour package must have at least 3 nights in Port Blair and 2 nights in Havelock [Swaraj Dweep]. Only 1 night in Havelock is not recommended as Havelock is an island to be experienced and not just to be visited.
Andaman tour packages from Pune are generally a week-long which includes 4 nights in Port Blair and 2 nights in Havelock. Neil island [Shaheed Dweep] stay is recommended only when you have a number of nights in your hand and you wish to explore Andaman in a relaxed way.
Port Blair is a capital city of Andaman and visits Cellular jail and its sound and light show. North Bay island is famous for water sports, and Ross island is famous for nature walks. You also can visit various museums in Port Blair. Ideally, you should book Andaman tour packages with Havelock island which is famous for stunning Radhanagar beach and elephant beach. Best Andaman tour package must have a relaxed itinerary so that you can explore at the same time enjoy the natural beauty of this island. Neil island also can be included if you are looking for a relaxed holiday.